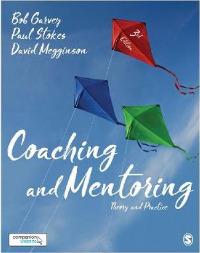 Three leading scholars in the field of coaching and mentoring have just released the third edition of their academic text Coaching and Mentoring Theory and Practice. It's an evidence-based approach to the topic of coaching and mentoring, where case studies, research and experience from a variety of sectors including private businesses, public and voluntary organisations and education establishments are weaved together. BetterPoints has been included as a case study under Part 2: Influences on Coaching and Mentoring.
The text takes a critical look at the form the developing technologies are taking and considers some of the practical issues about the impact of these innovations on coaching and mentoring.
The lecturers highlight that the BetterPoints app taps into the concept of the 'celebrated self' - that individuals have the right to self actualise and tailor their own development.
We are pleased to have been included in this publication that is predominately read by students on coaching and mentoring modules in further and higher education.
BetterPoints is not marketed as a coaching app but the academics recognised our behaviour change platform has its roots in behavioural coaching models that are discussed and referenced in the text.
We certainly look to continue developing our technology in a way that treats people as individuals even when participating in large programmes with hundreds or more participants. It's important to us that we can deliver on small and large data programmes to meet the varying needs of our clients.
The key thing for us is to provide availability, adaptability, functionality, feasibility and flexibility of our technology for developing new or adding value to client programmes.