Bella Mossa 2017
Large-scale, high-impact modal shift in Italy
Like many major cities, Bologna struggles to manage traffic congestion and its side-effects.
'There are almost 60 cars for 100 inhabitants here in Bologna,' said Giuseppe Liguori, European Project Manager at SRM, Bologna's local transport authority. 'We want to decrease this kind of ownership of cars but also we want to decrease the use of private motorised vehicles.'
So Giuseppe and the team deployed BetterPoints' Behaviour Change Management System to reward people with points for walking, cycling and using public transport. Thousands signed up to their six-month Bella Mossa programme to reduce single-occupancy car journey as soon as it launched in April 2017. By September, 15,000 people had taken part.
From penalties to incentives
Bologna had tried reducing CO2 emissions by banning polluting vehicles during the day. This didn't go down well, so SRM decided to try a carrot instead of a stick.
'During the winter period, if you had an old car, a polluting car, you couldn't use it from 8am to 8pm,' said Marco Amadori, Bella Mossa's project manager. 'People complained. It's not a good approach. We changed the approach from the negative to the positive: an incentive approach. This was really appreciated by people and the numbers of participants demonstrate it.'
Making it work
We built a bespoke, locally branded version of the BetterPoints app and web portal (www.bellamossa.it), with a matrix of messaging and rewards and a range of incentives. Users signed up, downloaded the free app and tracked their journeys by foot, bicycle, train, bus and car-sharing to earn their BetterPoints and in-app medals. They could earn points in several ways, such as by tracking their activity, meeting certain goals (such as walking for 150 minutes a week or more), or traveling to special events.
Marco and Giuseppe knew the rewards had to be worth the effort, so they partnered with a wide range of retailers, from the major Italian supermarket chain, Conad and the international sports retailer, Decathlon, to local budget chains, bike stores, opticians, bookshops and bars.
They also knew it had to be easy for people to redeem points, so they worked with us to implement the major barcode standard EAN13 into their app for people to scan their phones directly into a retailer's barcode scanner.
Tracking
Journeys were tracked using GPS in participants' mobile phones, verified by sophisticated algorithms and OpenStreetMap data. A validation system calibrated on each mode of transport and waypoint checking mitigated cheating.
Surveys were also used to gather feedback: a baseline survey at the start and end of the programme and random in-app questions asking if their recent trip replaced a car journey.
Result!
15,000 people recorded more than a million sustainable transport journeys, totalling 3.7 million kilometres – almost 100 times around the globe. It's calculated those journeys may have saved as much as 750 tonnes of CO2 emissions. Surveys suggested a genuine decrease in solo car use, with 80 percent of journeys reportedly replacing a car trip.
Bella Mossa generated a 'buzz' around Bologna and a high level of ongoing participation.
A major spike in user activity happened in the final month of the project when participants were invited to join a prize draw for a small prize (such as a hat or a water bottle).
This first Bella Mossa programme (a second was commissioned as a result) was effective because of the active partnership between BetterPoints and the client. SRM's energy, promotion and local partnerships were key factors in Bella Mossa's success.
'One of the most effective tools'
In 2017, Bella Mossa won the European CIVITAS 'bold measure' award for its innovative approach to tackling air pollution.
Bologna's Deputy Mayor, Irene Priolo, said, 'Bella Mossa 'has been one of the most effective tools to promote sustainable mobility in our city in an innovative, fun, and incentivizing way. The city has been able to establish a very effective public-private partnership, involving public bodies, businesses and thousands of citizens in a great mobility game'.
Bella Mossa was funded by the European Commission's Horizon2020 programme.

350,000 journeys on foot, covering 520,000 km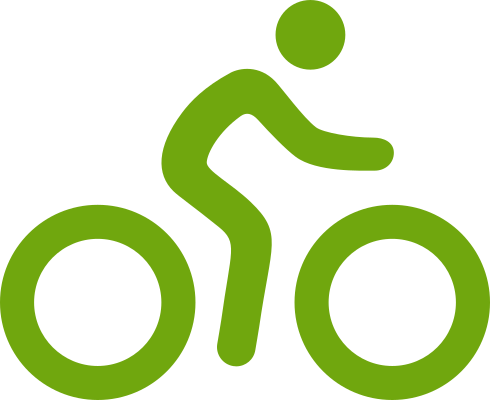 816,000 active & sustainable trips, covering 3.7m km

728 tonnes of CO2 emissions mitigated

79,000,000 calories burned
'The best app of recent times'
'A big success'
816,000 active & sustainable trips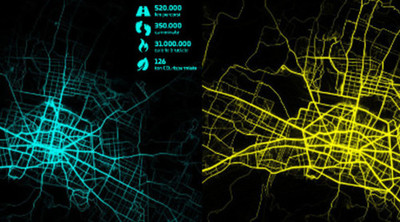 Comparative report coming soon!
In 2017, Bologna's first six-month Bella Mossa programme motivated 15,000 people to use their cars less. In 2018, Bella Mossa ran again and was so popular the BBC filmed a short documentary about it. But how did the two programmes compare and did they make a difference?
We will release the comparative analysis of Bella Mossa 2017 and 2018 in time for the prestigious Polis transport innovation conference at Old Trafford on 22 November.
The report will be published here at www.betterpoints.ltd and promises to be full of impressive numbers, as well as useful insights and lessons for deploying population-level incentives programmes.
This is exciting for us because our BetterPoints behaviour change management system, which drives Bella Mossa, is a British innovation that is also used by a number of public bodies in the UK.
You can also get a free pdf of the report by joining our mailing list.
Free Bella Mossa report pdf for our subscribers
We're offering all our mailing list subscribers a free pdf copy of this report. Simply fill out your details to join the list for news and updates about BetterPoints developments and we'll send you the pdf as soon as it's available.
---