How we made the school run fun in Leicester
Public Health England have this week again highlighted issues with air quality around schools in the UK. Despite many families living within walking distance of their children's school, driving the school run has become the norm. This has a negative impact on air quality around schools, on congestion and ultimately on children's health.
As part of the Choose How You Move BetterPoints programme in Leicestershire we wanted to encourage more children to walk, cycle or scoot to school. An active start to the day benefits children's physical and mental health as well and has been shown to improve concentration and performance.
In the last couple of months of 2018 we worked with Montrose Primary School to encourage and incentivise families to leave the car at home. The programme aimed to encourage more families to walk, scoot or cycle to school using fun gamification features and rewards.
Participants who tracked active school runs could earn National Book Tokens for the school (using collective earning) as well as BetterTickets for themselves. The BetterTickets were entered into a weekly prize draw for the chance to win fun child-friendly prizes like notebooks and pencils which could be collected from the school office.
Rewards were available for walk, scoot and cycle journeys of 0.25 miles of more tracked in a geofenced area at school run times (Monday to Friday 7am-10am and 2pm-6pm). The programme employed 'collective earning' where individuals and families work together to reach a common goal. This adds a feelgood factor which participants said kept them going.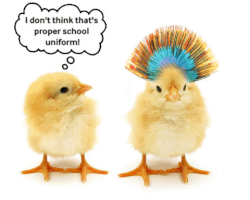 Fun and engaging messages appeared in the participants' BetterPoints app timelines to encourage them to get going and maintain interest. A weekly summary also informed participants how close they were to reaching the goal and inspired them to keep going.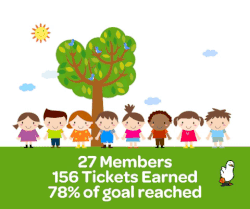 And how did they do? By hitting their active goals the participants earned £150 in National Book Tokens for their school, allowing them to purchase lots of books. User engagement was 54% and many participants have continued to use the app after the programme ended.
The pilot was a clear success and we look forward to building on its success in similar initiatives across the UK. Next stop is Parkland School in Leicester where as well as collective earning and family-friendly rewards we'll be using leaderboards to encourage some friendly competition!
To learn more about the features and benefits of the BetterPoints platform and how it can be targeted at a whole range of initiatives, large and small, request a demo.