Olá Brazil! #VaiDeZica launches in Joinville, Brazil
We're delighted to have launched the first 'Powered by BetterPoints' programme outside the UK and Europe. #VaiDeZica is a month-long active/sustainable travel challenge in the beautiful city of Joinville, Brazil.
Representatives of the local community contacted us having heard of the success of the flagship Bella Mossa BetterPoints programme in Bologna. They want to increase cycling and walking levels in the city using a positive approach based on rewards and incentives.
#VaiDeZica launched on 16 February with an event run by sponsors OPA Bier. Residents who walked or cycled 5km or more to the OPA Bier Portico received a free Beer!
The month-long pilot is co-sponsored by OPA and the local Chamber of Retailers and has the support of the City Hall and Embraco, a large local employer.
The project organization committee expects a good number of participants. "We believe in the initiative and the potential to mobilize the community of Joinville. Our expectation is that we will have about five thousand users in the first month" says the project's spokeswoman, Tatiana Montero. Just a few days in there are over 4,500 participants so it is looking extremely positive!
The name #VaiDeZica was inspired Joinville's aim to be known as the 'city of bicycles', known locally as 'Zica'.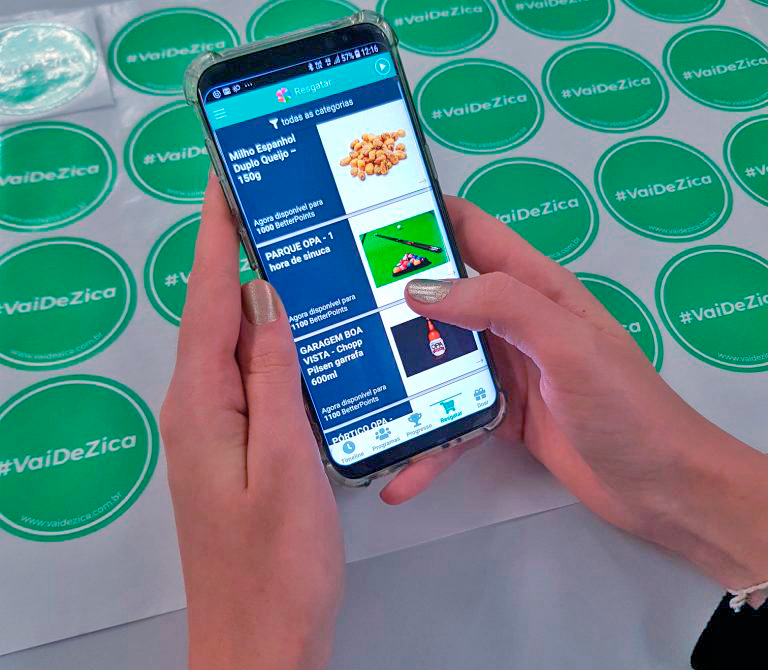 You can follow the progress of the challenge via the website and on Facebook and Instagram. To find out how BetterPoints can help your town or city change travel behaviour (with or without beer as the incentive) request a demo or contact us.
---